2.25.2019
A Special Visit in Washington, D.C.
One cold and rainy December day in Washington, D.C., Brighter Bites had the pleasure of receiving a visit from Prince George's County Public School District 3 Board of Education member, Pamela Boozer-Strother.  Upon arriving at Cool Spring Elementary, a school in Adelphi, MD, Pamela immediately rolled up her sleeves and jumped right in to lend a hand alongside the family volunteers who were in the midst of bagging produce. Later we gave her the full orientation to our program and nutrition education materials, and she had the opportunity to speak with several school staff and participating parents. We reconnected with Pamela afterwards to get her thoughts on the program: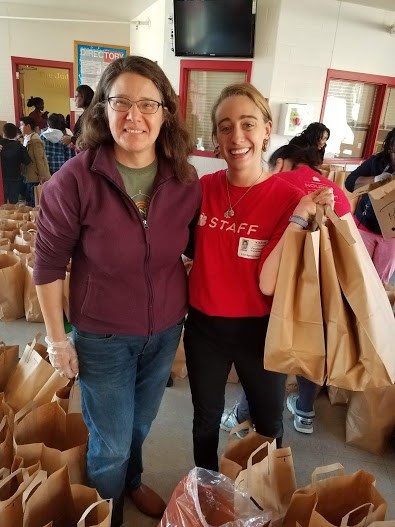 In what ways do the services provided by Brighter Bites align with the Board of Education's goals for Prince George's County schools?
"Number one, it aligns with our community engagement and the new Prince George's County Community Schools Policy to work with a wide variety of nonprofits and organizations that want to bring services to our students." She remarked that "Brighter Bites is joining an already really strong and effective group of nonprofits working with our students," and noted that "nutrition is increasingly understood as a very important issue" by people working in education.
Why do you think free produce and nutrition education is important for students and families?
"I think what it comes down to is teachers and administrators want to do what they can to make sure a student enters the classroom ready to learn. We as a society recognized a long time ago that we should be providing free and reduced price lunch and breakfast, and this is the next step in achieving our vision of healthy children ready to learn and succeed."
What do you think will be the greatest impact Brighter Bites will have on Prince George's County schools and families?
"From my experience I saw that it was empowering students to be active in the families' decisions in what they should eat. And also what Brighter Bites does is make deciding what the family should eat a family activity. It's true family engagement because it's designed for children to learn in the classroom and for parents to take home the information and to engage together in learning."
How do you see Brighter Bites and the public school system developing our partnership in the future?
"There's certainly greater demand from our schools than what Brighter Bites might be able to meet right now. You'll see more and more PGCPS schools applying as they hear about the program!"
Thank you Pamela for your service to the students and families of Prince George's County! Brighter Bites is thrilled to be building communities of health in Prince George's County and to have the support of its elected officials.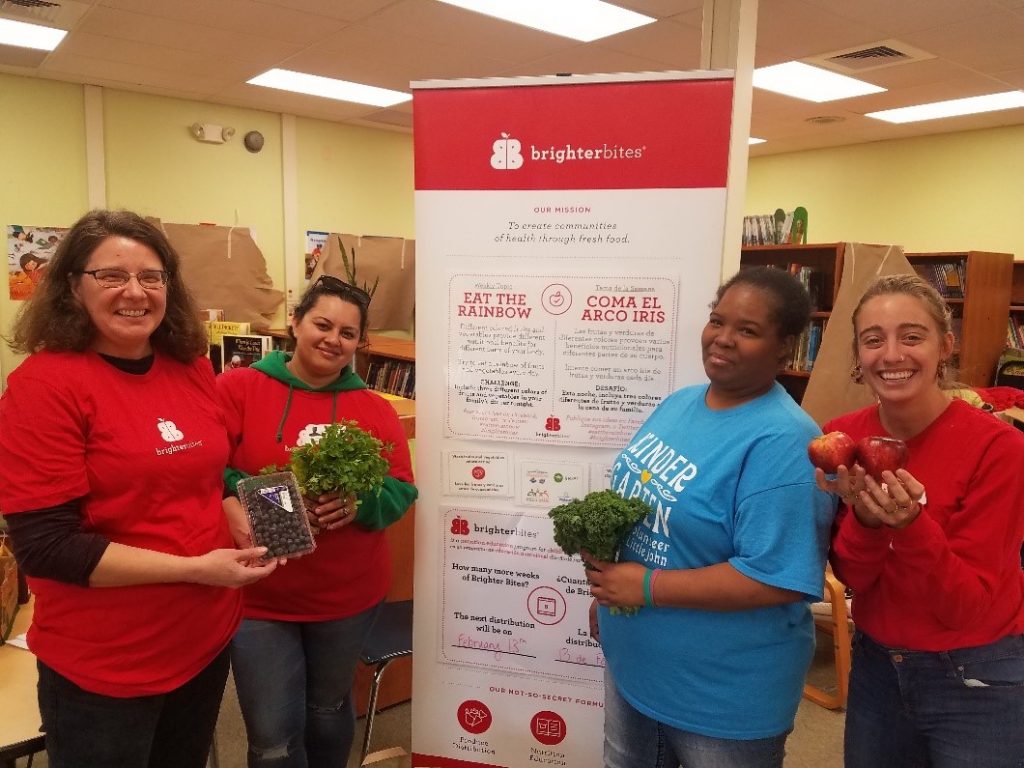 By Tara McNerney, Program Director, Brighter Bites Washington, D.C.