11.8.2018
Media Release: Halliburton Charitable Foundation Funds Brighter Bites Expansion in Houston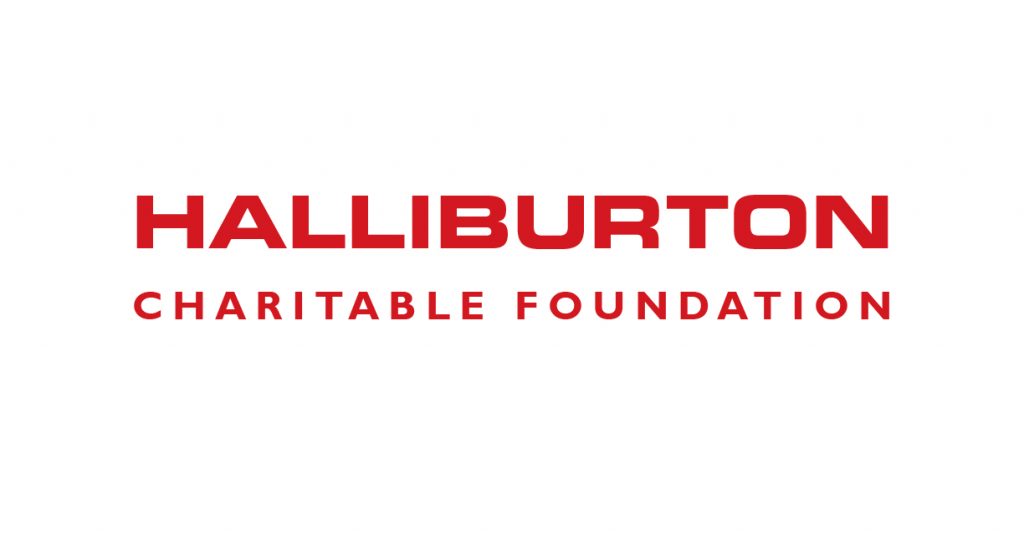 Houston, TX (November 9, 2018) – Halliburton Charitable Foundation has selected Houston-based nonprofit Brighter Bites as one of 26 organizations to receive more than $3.3 million raised by 440 golfers and 150 sponsors at The Clubs of Kingwood on October 24.
Brighter Bites tackles childhood obesity by providing low-income families with free fresh produce and nutrition education. Support from the Halliburton Charitable Foundation provides the necessary tools to build internal capacity for Brighter Bites to add one more Houston-area school district to the four Brighter Bites already delivers programming to in the region.
"Brighter Bites provide a tremendous service for families, and we are so glad to be able to help those in the communities where Halliburton employees live and work," said Susanna Sabbagh, President, Halliburton Charitable Foundation. "We value the opportunity to build an on-going relationship with Brighter Bites, through meaningful volunteer opportunities for our employees, as well as through funding support."
The 24th annual Halliburton Charity Golf Tournament raised more than $3.3 million for nonprofit organizations across Houston and the U.S., the highest amount raised since the tournament first teed-off over 20 years ago. To date, the tournament has raised over $19 million. This is the second time Brighter Bites has been selected by the Halliburton Charitable Foundation, having received funds raised by the golf tournament in 2017.
"Expansion within Houston by adding Johnson Elementary School, located on Houston's north side, is a boon to our Houston program," said Brighter Bites Executive Director Samuel Newman. "Thanks to the generosity of Halliburton Charitable Foundation, Brighter Bites has entered Aldine ISD for the first time, serving roughly 150 families to start and reaching a whole new area of the city where a program like ours will have a significant impact."
Each week families and teachers participating in Brighter Bites receive two bags containing approximately 50 servings of eight to 12 different fresh produce items along with the nutritional educational materials. Since launching in 2012, Brighter Bites has distributed more than 18 million pounds of produce and hundreds of thousands of nutrition education materials to 265,000 individuals from more than 40,000 families through schools and summer camps in Houston, Dallas, Austin, New York City, Washington, D.C., and Southwest Florida. Brighter Bites uses a simple formula for introducing healthy lifestyles to families: produce distribution, nutrition education, and a fun food experience that includes sampling a recipe of the week to see just how great produce can taste.
Brighter Bites measures the outcomes of its program to determine impact. Research shows the Brighter Bites model provides consistent opportunities for children and their families to practice healthier behaviors in school and at home:
98% of Brighter Bites parents report their children eating more fruits and vegetables while participating in the Brighter Bites program.
Of those, 74% said they maintained that increased level of consumption after Brighter Bites ended.
Children and parents participating in Brighter Bites reported a:
significant increase in the amount of fruits and vegetables consumed;
significant increase in serving more fruits and vegetables as snacks;
two-fold increase in cooking meals from scratch, and a significant increase in eating meals together and serving more produce as part of those meals;
two-fold increase in using nutrition labels to guide grocery purchases;
and a significant decrease in added sugars consumed among children.
About Brighter Bites:
Brighter Bites is a nonprofit that creates communities of health through fresh food with the goal of changing behavior among children and their families to prevent obesity and achieve long-term health. Brighter Bites is an evidence-based, multi-component elementary school, preschool, and summer camp program that utilizes reliable access to fruits and vegetables, nutrition education, and consistent exposure to recipes and messages that feature fresh food. Since 2012, Brighter Bites has provided more than 18 million pounds of produce and 100,000s of nutrition education materials to more than 265,000 individuals (including teachers!) at 125 sites in Houston, Dallas, Austin, New York City, the Washington, D.C. Metropolitan area, and Southwest Florida. The Partnership for a Healthier America (PHA) recently named Brighter Bites the winner of the 2018 PHA Impact Award. In 2016, Brighter Bites won the Texas Health Champion Award. To learn more about Brighter Bites visit BrighterBites.org.