3.23.2018
Food Waste News, Vol. 6
Many groups are doing their part to reduce food waste in the global food system, including retailers, app developers, and even convention centers. Read about this diverse groups' innovative efforts to minimize their food waste footprint below.
ReFED Retail Food Waste Action Guide
ReFED is a nonprofit that takes a data-driven approach to move the US food system from acting on instinct to insights to solve our national food waste problem. Their recently published Retail Food Waste Action Guide provides "industry-specific guidance on implementing food waste reduction solutions and recommendations" to retail businesses that improve specific business outcomes. By making solutions to food waste accessible and detailing how businesses can improve their own objectives, this Action Guide outlines a new path forward for the retail industry. The new guide builds off of A Roadmap to Reduce U.S. Food Waste by 20 Percent, ReFED's 2016 comprehensive analysis of food waste, which detailed 27 solutions for food waste reduction and highlighted the possible number of jobs created, gallons of water conserved, and consumer savings by such reduction.
Read the Retail Food Waste Action Guide here.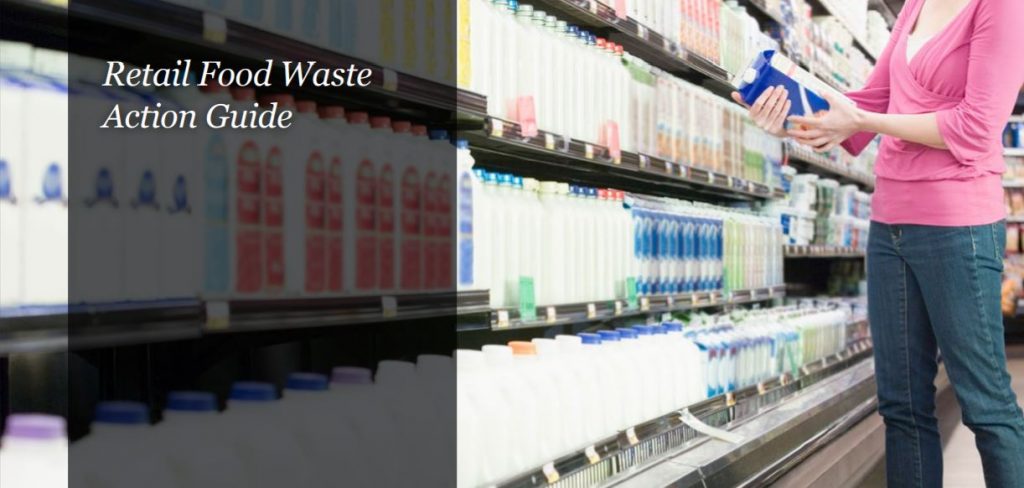 The Leftovers
A group of four high school girls in Calgary, Canada are creating an app that makes donating food to relief organization similar to hailing a ride sharing service. The young women proposed the app idea at Technovation Challenge, a technology competition for high school girls, where they also met the founder of Leftovers, an organization currently connecting food from retailers to relief organizations in Calgary. The two teams joined forces to develop the app, called Leftovers, which allows food retailers to enter in types and quantities of excess food they have to offer, which then notifies available volunteers to pick the food up and take it to relief organizations in need. Since this fateful meeting, both the girls and Leftovers workers have been diligently working on the app to bring it to fruition.
Read more about the effort here.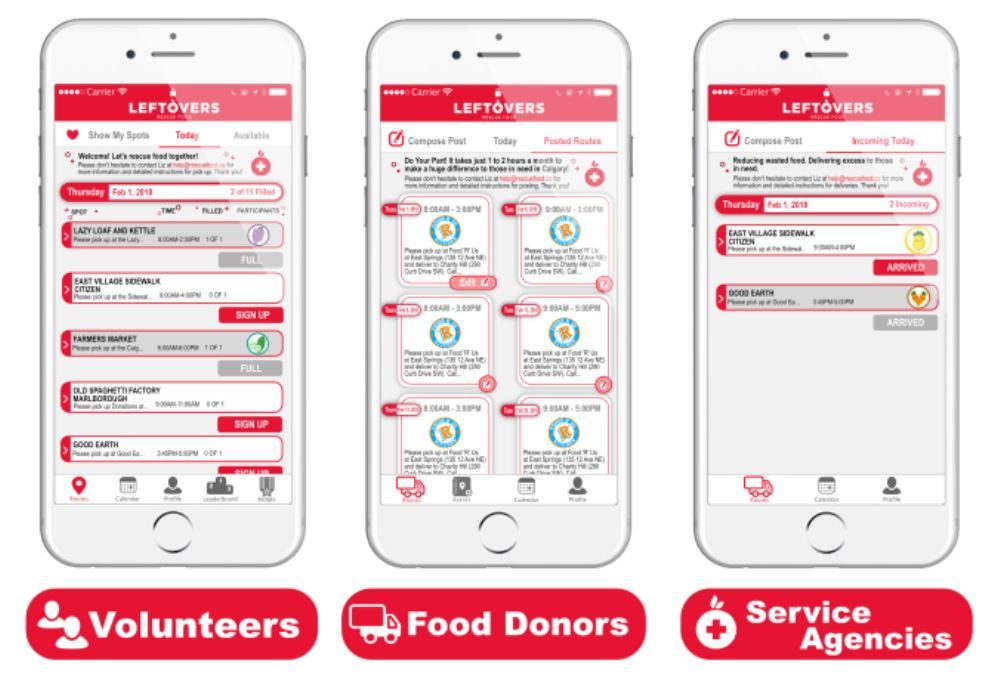 Grind2Energy
The Huntington Convention Center of Cleveland recently implemented Grind2Energy, a large-scale food waste recycling system, becoming the first convention center in the United States to do so. Grind2Energy transforms food waste into reusable energy by grinding food scraps into a semi-liquid mixture, which is then transported to anaerobic digesters that extract methane and convert the mixture to renewable energy. In 2017 alone, Grind2Energy "produced enough natural gas to heat 22 homes, electricity to power 15 homes, and more than 5,700 pounds of fertilizer while eliminating greenhouse gas emissions equivalent to 65,653 automobile miles." Other convention centers and large gathering places may look at the success Huntington Convention Center has had with Grind2Energy for inspiration in their food waste efforts.
Read more here.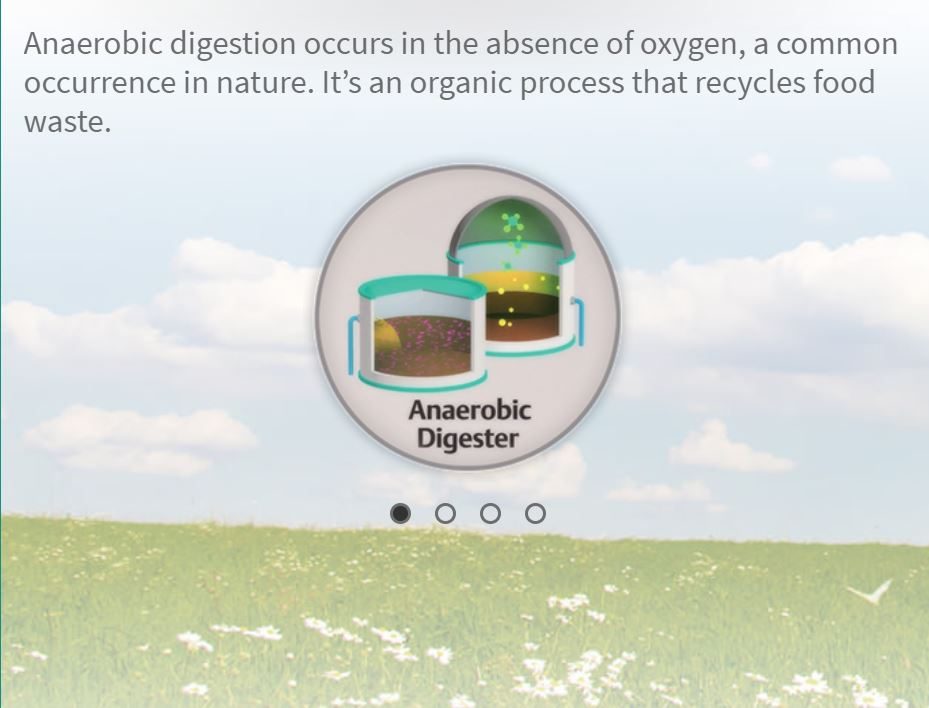 By Alaina Spencer, Food Writer