7.22.2018
Food Waste News, Vol. 11
Solutions to the food waste epidemic come in all shapes and sizes: from large scale solutions like alternative grocery stores, to household answers like flexible packaging. Check out this week's roundup of innovative food waste solutions.
The Inconvenience Store
The Inconvenience Store is a new grocery store in Melbourne, Australia, that focuses on recovering and reusing wasted food by providing donated food that would otherwise end up in landfills to shoppers free of charge. If they're financially able, customers can place a donation in a wooden box on their way out. The project coordinator, Astrid Ryan, says the goal of the store is to provide fresh produce to people in difficult financial situations while encouraging people to reduce their food waste. Some of the produce looks slightly less pristine than something customers would find in an industrial grocery store, but Ms. Ryan is hoping to expand consumers' acceptance of produce appearance to further limit the amount of food that goes to waste. Read more about The Inconvenience Store here.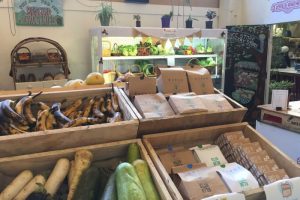 Flexible Packaging
Flexoplast is a Holland-based company fighting household food waste by creating a new flexible packaging for frozen foods. Flexoplast packaging contains multiple layers that preserve food's nutritional value, lengthen its shelf life, and decrease the risk of food going bad in the freezer. Flexoplast distributes their flexible packaging to companies and brands around the world that sell various frozen food items, giving them an opportunity to combat food waste on a large scale. Read more here.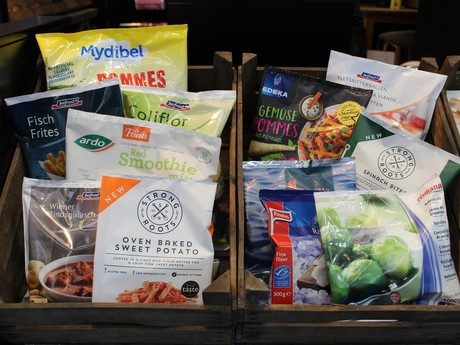 Children's Innovations to Reduce Waste
Ocado, an online British grocery store, recently crowned 11-year old Rumaan Malik the winner of its Food Waste Challenge, which inspired children across the UK to become food heroes by inventing ideas to help reduce food thrown away at home. Malik's winning idea, the Alarm Cup, is a fruit bowl with a simple touchscreen and various icons for different fruits and vegetables that sounds an alarm when the contents have only two days left before expiry. Malik came up with the idea after continually finding his favorite fruit, apples, had gone mushy after being forgotten. He wanted to invent something to remind people to eat their favorite fruit before it goes bad. Ocado is currently testing a prototype of the invention to hopefully sell the 'Alarm Cup' to the public. Read more here.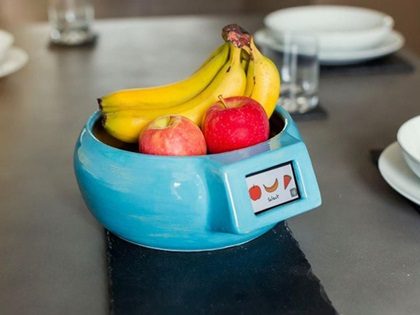 By Alaina Spencer, Food Writer